Welcome To Eco Pest Control Perth
Perth´s Leading Pest Control Services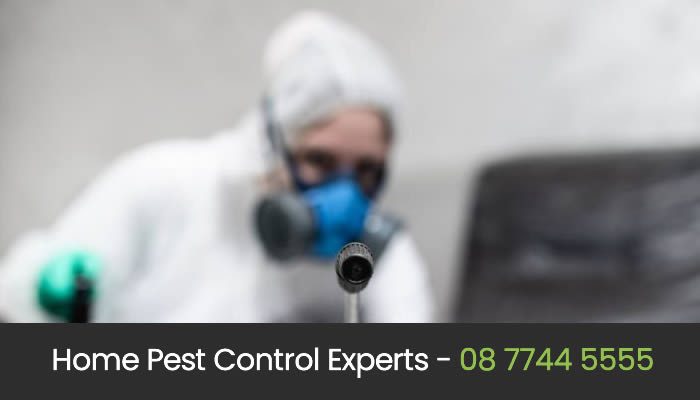 Eco Pest Control Perth is a leading provider of professional pest control solutions for any home or business throughout the city of Perth and surrounding areas. We safely and discreetly eliminate all kinds of pests that plague Perth properties, including rats, mice, termites, cockroaches, bed bugs, wasps and more.
Whether you are a home or commercial property owner, we are here to help with reliable and high-quality pest treatments and pest control solutions. As every property and situation is unique, we deliver a customised service to every customer.
Our expert technicians are highly trained and well experienced, and fully licenced with the West Australian Health Department. Whatever pest issue you´re facing on your property, our affordable inspection, control and eradication services have got you covered.
Residential Pest Control
Our residential pest control team will take care of any pest issue to ensure that your Perth city home is pest-free. There is nothing we can´t handle. When we get to work, we´ll cause as little disruption as possible while swiftly removing the problem so you can be safe and comfortable at home again. Not only that, but we´re one of the few pest control companies out there that use environmentally friendly control measures.
Pests can cause an untold amount of damage to Perth properties, so the sooner you take care of the problem, the better. Additionally, pests also pose a health risk. Some carry harmful diseases, while others may cause allergic reactions. For example, rats can bring in salmonella, tuberculosis and foot and mouth diseases. Cockroaches have bacteria and organisms on their bodies, such as E.coli and Salmonella typhi (causes Typhoid fever), and a tick bite can lead to Lyme disease. Pests can also contaminate surfaces, food and other objects in a home.
Therefore, it is best to call in professionals to stop any pest situation from spiralling out of control. With professional residential pest control, you can enjoy the following benefits:
Safer home environment free from pests that can cause disease and allergic reactions.
A professional pest control service has the right tools, training and experience to eliminate the pest problems you´re facing
You´ll maintain your home´s value
Promotes better sleep
Peace of mind

Commercial Pest Control
Any pest infestation can be a massive problem for your commercial property. This is because establishments like hotels, restaurants, schools and universities stress the importance of providing a clean, safe environment that upholds strict hygienic standards.
A pest infestation can not only harm employees and customers but also damage your building and belongings and ruin your reputation. If you discover a single pest in your office, bar, restaurant or showroom, you should be concerned because others may not be far behind.
Fortunately, we can help you with highly effective pest control that´s guaranteed to get rid of the infestation. Eco Pest Control Perth provides solutions to businesses in a wide variety of industries and sectors, including:
Strata, offices, retail shops, shopping centres, restaurants, schools, universities, childcare, hotels and government buildings.
Termite Inspections
Termites will make a meal out of your home. They´ll happily chow down on your wooden structures and cause thousands of dollars' worth of damage before you even know they´re there. That´s why a termite inspection is critical to see if the destructive pests are in or around your property.
Eco Pest Control Perth conducts termite inspections following Australian Standards AS 3660.2-2000. This is the national standard code of practice for termite management. Our technicians cover all internal and external areas of a property, including ceilings, floors, interior walls, basement areas, landscaping, gutters and tree stumps.
To discover termites and termite activity, we use the following tools:
Moisture meter – moisture can be an indicator of termite presence.
Thermal imaging camera – detects termite heat signatures behind walls and other structures.
Termatrac – a non-invasive device that encompasses a termite detection radar, moisture sensor and remote thermal sensor.
Termite tapper – a telescopic-looking piece of equipment used to tap skirting boards. Changes in tone could be a sign of termite damage.
Benefits of Termite Inspections
The key benefits of having termite inspections regularly are:
Advanced warning of a termite problem before it causes serious and costly damage.
Avoid potential risks to your safety. Regular inspections will tell you if your home is at risk.
Showing potential homebuyers that you´ve had regular termite inspections will help you sell your home when the time comes.
Termite Treatments
Once termites are on your property, they won´t stop eating away at your wooden structures. Unless something is done, they´ll destroy it. At Eco Pest Control Perth, we turn to Termidor to treat termite invasions, one of the most effective termiticides on the market.
Our technicians apply Termidor to the foundation of your home or building so that when the insects come to feed, they'll encounter it. The toxin is undetectable to the destructive pests, and once they come into contact with it, will unknowingly carry it back to their colony. There it spreads to other termites, killing them all.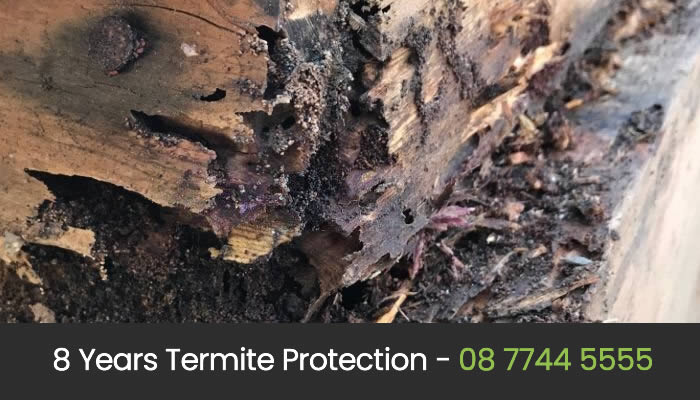 Termite Barriers
Termites barriers are a great solution since they're designed to prevent termites from ever entering your property. Eco Pest Control Perth constructs physical and chemical termite barriers for long-lasting protection of homes and businesses.
A physical barrier is a layer of material that is laid under the slab before a house is built. There are several types of barriers, but one of the most effective is a steel mesh barrier with openings that aren't big enough for termites to squeeze through. The metal is also too hard for them to chew through. Another type of barrier is TERM-seal, a plastic membrane impregnated by a termiticide.
A chemical barrier is a chemically treated zone beneath the ground around the perimeter of a property. We´ll dig small trenches around your home or small holes in concrete and fill them with Termidor to create the barrier. Termites that come into contact with the insecticide carry it back to their nests, where it spreads as the social insects groom and feed each other.
Here are a few reasons why we use Termidor:
It is still effective after eight years
It is covered by the manufacturer´s $2M assurance warranty
It is non-repellent, so termites won´t avoid treated soil
It is slow acting allowing termites to spread it in their colonies
Termite Baiting Systems
We can also protect your property with termite baiting stations placed strategically inside or outside. Within each baiting station is a bait laced with a slow-acting non-repellent termiticide that the insects carry back to their nests. This form of termite control wipes out entire colonies, a process that can take anywhere from three weeks to a few months.
At Eco Pest Control Perth, we use the following leading brands of termite barriers:
Sentricon – kills off entire subterranean termite colonies, including the queen.
Exterra – includes an attractant that draws in termites already foraging around your property. The end result is colony elimination.
Trelona – designed to encourage quick feeding and prevent termites from reaching properties.
Customer Reviews
We are delighted with the level of service. We had a rat problem that gave us sleepless nights and called Eco Pest Control Perth to deal with it. We received a quick response, and they dealt with the matter effectively. We´ll use again if we ever have another pest problem. – Alison S
Eco Pest Control Perth has saved us a fortune. Having read an article about termite problems, I called them to do a termite inspection. They arrived on time, did their thing and detected early signs of an invasion. We asked the technicians to install chemical barriers, and our home has been termite-free ever since. – Bob and Jean W
Fast service and a great price. We had cockroaches in our restaurant kitchen, which we couldn't get rid of with over-the-counter products. Eco Pest Control Perth came out the next day, found the cause of the problem and got rid of it. – Tony P
Frequently Asked Questions
Our pest control specialists get asked lots of questions so we´ve put together this small FAQ section for pest control related questions.
How much does pest control cost?
Pest control services in the city can vary in price due to the type of pest, the extent of the infestation and the treatment required.
How long does pest control take?
Some types of pest control take longer than others by the very nature and extent of the infestation. For example, ant pest control can take from 90 minutes to two hours while rodent control may require multiple visits.
At Eco Pest Control Perth, we will always try to accommodate your schedule and complete your pest control treatment in as prompt a manner as possible.
Are the treatments safe for children and pets?
Yes, they are. We only use approved products and treatments that have been extensively tested.
Domestic Pests We Treat
Ants and Cockroaches
Spiders and Silverfish
Fleas, Ticks and Lice
Rats and Mice (Rodents)
Bed Bugs
Bees and Wasps
Birds, Possums and Snakes
Pest Control Costs – Latest Specials
Any Size Home, Apartment or Unit Just $220 with FREE Rodent Treatment for M,ice and Rats.
End Of Lease Treatments – from $120
Treatment Services
Protection and Prevention from all pests
Building and Timber Pest Inspections
Pre-Purchase Termite Inspections
Termidor Termite Barrier Installation
Termite Baits
Live Termite Spraying
End of Lease for Fleas and Ticks
Why Choose Us
Eco Friendly Products – Family friendly – Safe for kids and pets
Licensed & Insured by Queensland Government
QBCC License Holder Partners
20 Years Experience
100% Satisfaction Guaranteed
Commercial and Industrial Pest Management
Reliable and Experienced Exterminators
Friendly Staff & Affordable Price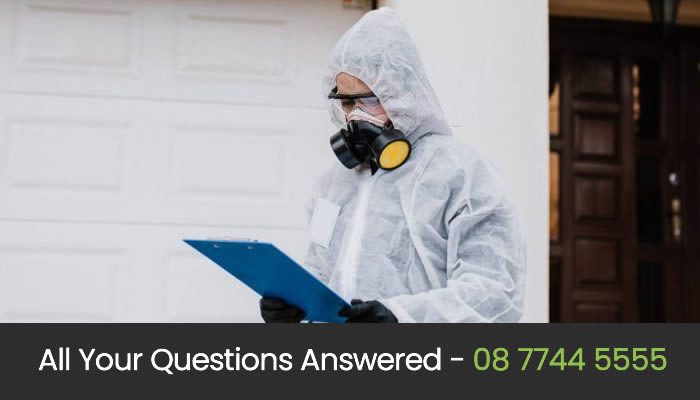 Service Locations:
Perth CBD and Inner Suburbs
Perth North and South
East and West Suburbs
Contact Us
At Eco Pest Control Perth we want to help homeowners and business owners get rid of their pest problems quickly. For more information about how we can help, please contact us on 08 7744 5555. We will also be happy to provide you with a free, no-obligation quote.