Residential Pest Control Professionals
Leading Pest Control Experts in Perth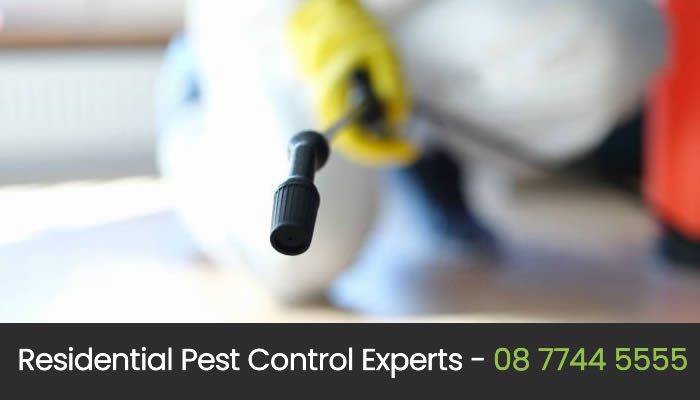 Looking for trustworthy and professional residential pest control in Perth? If so, you have come to the right place.
Eco Pest Control Perth offers an extensive range of solutions to remove unwanted pest infestations from homes across the city. Our qualified controllers have many years of experience working in residential pest control service and are fully licensed with the West Australian Health Department.
Tackling an invasion by yourself is never a good idea. Over-the-counter products are often ineffective as well as being expensive. Leave the job to professionals. We provide fast and effective treatments that are tailored to each situation. With our proven eco-friendly methods, we can remove spiders, ants, termites, cockroaches, rats, houseflies and more.
They can threaten the health and safety of your family, but it doesn´t have to be this way. Whatever types of pests you´re having problems with, you can count on us to find a rapid, effective and humane pest management solution.
We´ll ensure that your Perth home is the safe, healthy place you want it to be.
Phone us now on 08 7744 5555.
Common Pests in Perth
You love your Perth home. So do insects, rodents and other common household pests. Commonly found invaders in the city include:
Bed bugs
Termites
Ants
Cockroaches
Bees and wasps
Silverfish
Ticks
Perth Pest Facts
They are considered a nuisance by most people, and for good reason. Some carry diseases and cause allergic reactions, while others destroy property and possessions. Here´s a collection of fascinating facts about wide range of pests that could be lurking in your Perth city home.
Ants have super-human strength, capable of lifting objects that are 50 times their body weight.
Bed bugs feed exclusively on the blood of people and animals while they sleep.
Rats are known to transmit more than 35 diseases, including plague, leptospirosis and rate-bite fever.
Cockroaches can live for a week or more without a head.
Mice have huge appetites and eat 15 to 20 times a day.
Termite queens can lay up to 30,000 eggs a day.
The common housefly carries many kinds of bacteria, including those that can cause typhoid, bubonic plague and leprosy.
Ants lay scent trails that guide others to food sources.
Termites are at it 24/7 and never sleep.
The average lifespan of a silverfish is three years. However, some can live for up to eight years.
There are more than 45,000 known spider species in the world. However, only a handful are dangerous to humans.
Bed bugs can´t transfer diseases to humans or animals.
Techniques We Use
Our pest control company process is straightforward. Friendly, trained and expert technicians will provide you with a customised programme to treat and solve the problem. To rid Perth city homes of insects, we use the following three methods:
Parasitic nematodes, pheromone traps, insecticidal soap, sticky traps, oil sprays and more.
We use organic materials to control pest issues. For example, mulches and plants.
With this environmentally friendly method, we introduce natural predators such as mites, insects or parasitic wasps to control pest populations.
Reasons to Choose Us
20 Years Experience
$20 Million Public Liability Insurance
PMT Licensed (Partner Company)
Safe and Effective Pest Control Service Products
Experienced and Professional Pest Technicians
Instant Results from Customized Treatments
Eco-Friendly Products and Technologies
Guaranteed Complete Home Protection
12 Month Warranty Pest Control Treatments
Commercial and Industrial Properties
Procedures We Conduct
Interior and Exterior Spray Treatment Plan
Monthly and Quarterly Follow Up Services
Thorough Pest Inspection
Protection from Common Household Insects
Dusting Roof Voids
Gel in All Cupboards
Service Areas
Perth CBD and Inner Suburbs
East and West Suburbs
Perth Northside
Perth Southside
FAQs
What is the best choice for pest control in my home?
Hiring a professional pest exterminator service is often the best option for getting rid of these invaders in your home.
What does a pest exterminator service do?
A pest exterminator service uses treatments and preventative measures to keep pests out of your residential property or eliminate existing infestations.
What kind of preventative measures can I take against pests?
Simple preventative measures like sealing cracks and holes, clearing clutter, and storing food properly can help prevent them. You can also have technicians do preventative pest control treatments.
What is the pest control industry?
It consists of the companies and technicians that provide services for residential and commercial properties.
What do pest control technicians do?
They are trained to identify issues and use the best treatment methods to eliminate infestations in a safe and effective way.
What types of pests affect residential properties?
Common residential pests include mice, rats, roaches, ants, bed bugs, stinging insects, stored food pests, and more. A technician can identify what type of pest you have.
Contact Us
Don't let those creepy crawlies infest your property.
Call the Eco Pest Control Perth Experts today on 08 7744 5555.
Contact our team for your obligation free quote and peace of mind.