Termite Barriers Perth
Chemical Termite Barrier with an 8 Year Warranty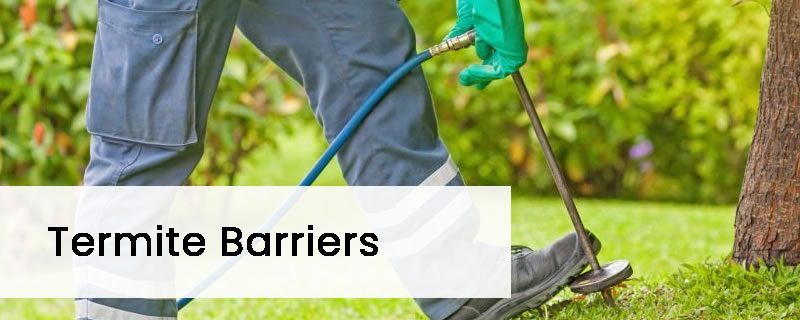 Are you worried about termites destroying your Perth home?
Termites cause billions of dollars' worth of structural damage repair to our homes, businesses, and other structures every year. And if you think you're insurance company will pick up the bill, think again. Insurers don´t often cover termite damage because they consider it preventable. And the best form of prevention is to have robust defences in place to stop the insects from getting in.
Eco Pest Control Perth provides physical and chemical protection for new builds and existing homes. They offer superior and long-lasting protection of your most important asset.
Phone us now on 08 7744 5555.
Termite Facts
They are tireless workers. They literally do not stop because they never sleep. That means if you have a termite infestation, they will continue causing damage 24/7 unless they´re stopped.
Queen termites can live and breed for a long time – up to 20 years or more in some species.
Termite colonies never stop eating. They eat non-stop, 24 hours a day, seven days a week.
The pests are known as silent destroyers because they can chew through wood, flooring and other structures without being detected.
Wood isn´t the only thing they will eat. Sometimes they may feast on plastic and fabrics.

Termite Barriers For Pre-Constructions
Installing termite protection before your home is constructed creates an effective barrier that reduces the risk of a termite attack. Physical termite barriers are layers of material added before the slab is poured. This creates an impenetrable barrier that physically stops them from entering your home.
If installed correctly, the barrier will provide protection for many years. It only works against subterranean termites that usually enter properties through cracks in the slab or wood in contact with the dust.
The leading types of physical barriers include:
One of the most effective termite barrier and management systems in Australia. This physical and chemical barrier is permanently sealed into the foundations of the building. It encompasses a plastic membrane impregnated by a termiticide called Bifenthrin that kills the destructive pests on contact.
A barrier impregnated with deltamethrin. This insecticide is modelled on natural pyrethrins and kills insects by interfering with their central nervous system.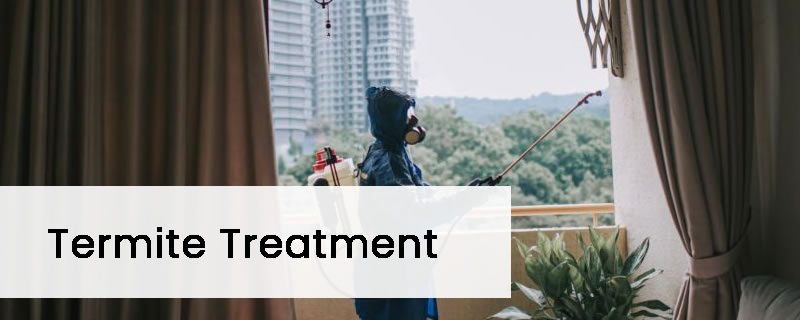 Termite Barriers For Existing Homes
When protecting your existing city property from creepy crawlers, you can choose between liquid chemical termite treatments applied to the loam or termite monitoring and baiting systems. Both are highly effective. The most suitable option for your home will depend on several factors. They include your preference and the nature of the surrounding land.
Chemical termite barriers
It has a robust defence around a building. It acts as an impenetrable zone that they cannot cross. Creating a barrier involves digging small trenches around a property or drilling small holes in concrete and filling them with liquid termiticide.
Insects that come into contact with the solutions are killed off, but not immediately. They cannot detect the poison and unwittingly carry it back to their colonies, where it spreads through the transfer effect. They are social insects that feed and groom each other. So, those that have come into contact with a termiticide soon pass it on to others.
At Eco Pest Control Perth, we install barriers using Termidor. This is one of the most powerful termite control products around. It is produced by the chemical company BASF, and it is undetectable by them. Among the key features and benefits of this solution are:
It is active on termites through ingestion and contact
It acts on the insect´s nervous system
Termidor is non-repellent so they won´t avoid treated soil. The insects can´t see it, smell it, taste it or recognise it in any way.
The active ingredient is fipronil which can be transferred between active termites
Fipronil is slow-acting which allows them to spread it in their colonies before they die
It binds tightly to particles and is therefore resistant to leaching
Plants do not absorb the termiticide
It is still effective after eight years
When installing Termidor and other barriers in the city, we follow strict guidelines laid out by:
Australian Standards AS3660.1-2014 & AS3660.2.-2017
Termiticide chemical labels
Manufacturers of termite physical barrier manufacturers
Chemical manufacturing companies
National Construction Code/Building Code of Australia
Termite Baiting Systems
Termite baiting systems are bait stations placed at regular intervals around a property. They contain a wood material and a toxic bait. Termites are drawn to the stations while foraging for food. The insects that feed on it don't die immediately. In addition, they live long enough to return to their colony, where they unknowingly spread the poison to their nestmates.
With some systems, the termiticide is present from the start. Also, with others (known as termite monitoring and baiting systems), it is added once a sufficient number of termites have been discovered in the station.
There are several different station manufacturers, but our pest controllers use the following leading brands: Trelona, Sentricon and Exterra.
Assessing Your Home
One of our controllers will inspect your premise when you decide to protect it with a termite barrier. This is to ensure that a barrier is the best option for you and to give you an accurate quote. Moreover, the price will depend on several factors. Also, these include your home´s external landscaping, the soil type and the position of pavers and concrete paths.
If you live in a split-level house, the usual form of termite protection is the placement of bait stations.
FAQs
How much do chemical treatment barriers cost?
The average cost of termite barriers in the city is between $1,500 and $3,000 or approximately $40 – $60 per lineal metre.
Will the termiticide leach into the surrounding soil?
No. Our termite barrier treatment secures your home against infestation without flooding it under and around your building with chemicals.
What is a termite barrier?
A termite barrier is an effective solution installed around and under a home to help prevent termites from infesting the structure. Barriers physically block termites from getting into the wood framing of the home.
How long does a termite barrier last?
Properly installed barriers can protect a home from termites for 5-10 years or more. Have a pest control technician periodically conduct termite inspection to ensure they are still working effectively.
Why Choose Us?
PMT License
Accredited Termidor Applicators
$20,000,000 Public Liability Insurance by Rapid
20 Years Experience in the Industry
Affordable and Competitive Pricing
Children and Pet Safe Methods
Fast and Effective Pest Management
100% Customer Satisfaction Guarantee
7 Days a Week
Free Quotes
Provides Peace of Mind
Service Areas
Perth CBD
Inner Suburbs
Perth Southside
Eastern Suburbs
Western Suburbs
Perth Northside
Request a Quote
Contact our team today on 08 7744 5555 to see how we can provide you with the most effective form of termite protection for your property perimeter.