Pest Control Cost
Effective Pest Control Solutions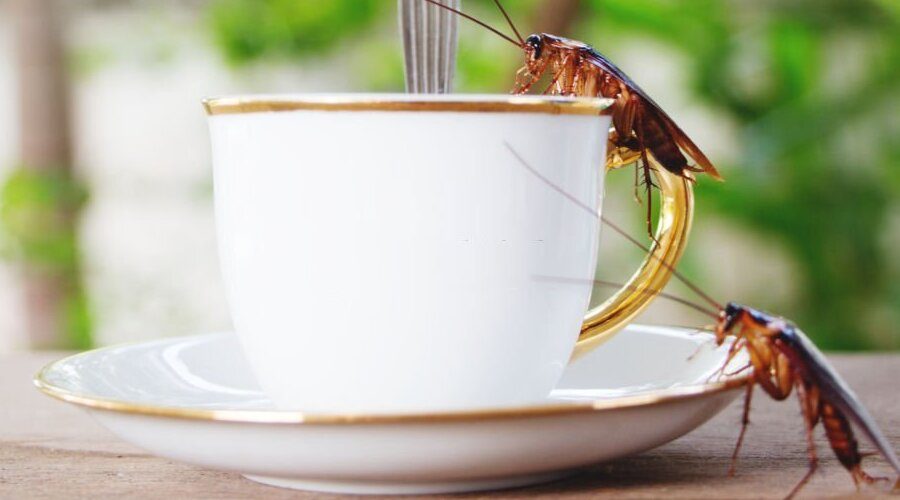 Are you tired of the pesky critters that are constantly wreaking havoc in your home or business?
Do you want to know how Eco Pest Control Perth can help provide a reprieve from this issue?
What's more, how much does pest control price, and what factors affect pricing?
As it turns out, there's no one-size-fits-all answer to this question.
In fact, the cost of insect and rodent management services heavily depends on specific details such as the kind of property – residential or commercial.
Plus, its size and level of infestation.
In this article, we'll look at average costs associated with general pest control service providers, and break down estimated prices for common types of pest. We'll then take a closer look at some other factors that can drive up costs.
Also, answer some frequently asked questions about maintenance plans moving forward.
Average Cost of Professional Pest Control Service
Depending on the kind of treatment you need, the general price of pest control services termite inspection and pre purchase pest inspection may range from $50 to $500. For more comprehensive treatment and broader coverage like termites, prices can start at $1,000 and increase based on the severity of your infestation case. For instance, pest control companies offer a wide variety of plans ranging from one-time treatments to annual maintenance strategies. So for those looking for more cost-effective options that still keep their homes safe from pest invaders, there's something available for just about everyone.
Pest Control Cost by Pest Type
1. Cockroaches
They typically dwell in damp, warm crevices around plumbing systems or kitchens. An individual cockroach removal may cost around $70 to $120 per treatment depending on a recommended treatment plan. However, ongoing service plans are also available which typically range from $50-100 per month based on the level of coverage needed for your home.
2. Ants
The next most common pest invasion is ants. They mainly congregate in damp, food-rich environments like kitchens or bathrooms. Average pricing for ant extermination tends to be on par with cockroaches and ranges from $50 to $150 per session depending on the level of infestation.
3. Spiders
Amidst all the creepy crawlies, spiders are usually the most feared. If your home or combined building has been bug-bitten with spiders, then you're looking at a cost of $80 to $200 depending on intensity and treatment plan. This provides more frequently scheduled spray treatments to get rid of the arachnids on the premises. Pest control experts also offer monthly service plans for ongoing spider deterrence that starts from $50-$150 depending on its size.
4. Rodents
Compared to other pests, rodents can be particularly tricky as they normally inhabit hard-to-reach places such as wall cavities and attics. So additional treatments may be needed. Generally, a single visit for rodent removal costs about $50-150 dependent on the number of areas that need treatment.
5. Silverfish
Silverfish are often found in damp, moist environments and they love kitchens most of all. An individual silverfish extermination job may cost $100-150 while ongoing plans start from $50-$90 per month depending on the level of infestation. Pest controllers also offer annual maintenance packages from as low as $60-$120 designed to ensure that your home remains free from these pesky little critters for good.
6. Bees and Wasps
For those plagued by bees or wasps, you may be looking at a cost of $70-200 depending on the severity of the issue or allergic reaction. Professionals have monthly recurring service plans for this problem as well that start from $50 to $160 per month. It is based on home size and services needed.
7. Termites
Lastly, the scourge of termites requires more comprehensive treatments due to their potentially severe structural damage. Individual termite extermination can be as expensive as $1000-$2000 depending on the extent of destruction caused. And with that, also comes a more robust inspection service to check for any similar potential issues moving forward. Professionals provide an extensive list of exclusive packages and warranties ranging from one-visit treatment plans and regular maintenance treatment all designed to fit your specific budget and needs.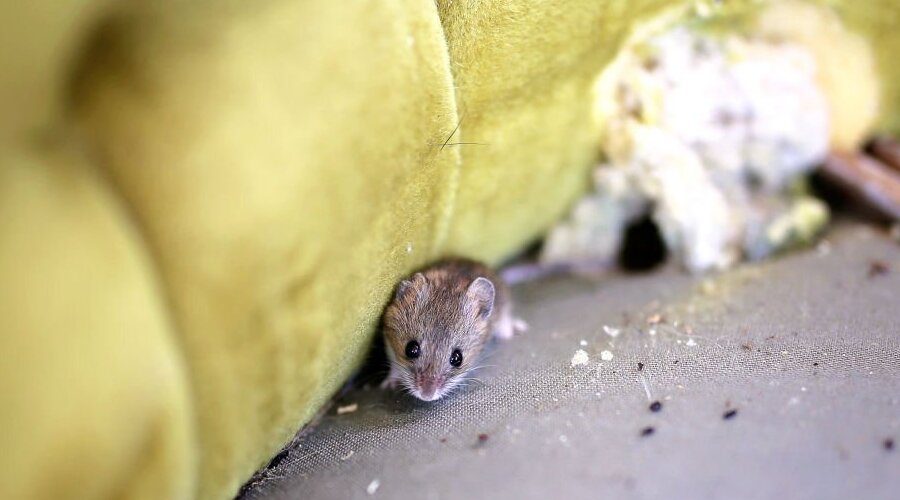 Factors that Affect Pest Control Pricing
A. Type of Building
The cost of pest treatment services largely depends on the size and type of building as residential properties require less frequent service as compared to commercial or industrial buildings. Residential usually costs around $50-300 per service while Commercial can range from $200-1000. It is dependent on how large the premises are and what kind of chemical or eco-friendly solution is recommended by professionals.
B. Type of Treatment
The type of treatment also plays a huge factor in the overall cost of pest control services including pest inspection, termite barrier, and termite control. Eco-friendly treatments for residential properties start from as low as $50 per visit. The more traditional, chemical solution may range around $80-$150 depending on how extensively your home is infested. Eco-pest solutions are now becoming more mainstream with new advances in green technology and typically come with a margin for better results against common pest infestations. However, Commercial and Industrial premises require stronger treatments with costs ranging from $200-$1000 comparatively. It may also differ if it includes interior and exterior treatment.
C. Type of pest
The type of pest can also affect the cost of the service depending on how difficult the species is to remove like fleas, birds, and ants. For instance, flying pests like bees and wasps may require more initially intensive plans. They can reside in harder-to-reach places such as walls and ceilings. Whereas ants typically nest in floor cracks or under counters and hence the treatment process for them tends to be more straightforward thereby making it relatively cheaper to eliminate. This leads to higher costs for inspection and treatments alike. Rodents, cockroaches, spiders, and silverfish however are fairly easy to find and so their treatment processes tend to be more cost-efficient in comparison.
D. Level Of Infestation
When considering pest control services, one of the key factors that will determine its overall cost is the level of infestation. This means that a home or building with a large number of potential nesting sites or hot spots like the roof void would require some extensive extermination work. Making it needier, and time-consuming. This then drives up costs significantly compared to a home with fewer infested areas. This is because the latter requires less time and manpower to get rid of pest problems and severe infestation. So if you're looking for budget-friendly options, it pays to be mindful of your level of infestation as this can make all the difference in terms of cost reduction.
E. Size Of Property
The size of your home can also determine pricing when it comes to pest control services and physical barriers including external treatment. For one, larger residential or commercial properties require more frequent and extensive treatments given their surface area. Smaller premises such as apartments or smaller commercial spaces meanwhile require fewer people at lower hourlies. This makes them an attractive option for those on a budget but still need a quality job done.
FAQs
Is there an affordable way to keep my home free from pests in the long run?
Yes, professionals offer a variety of solutions designed to fit your budget. Monthly service plans ranges from as low as $50-$150 per month. It is dependent on its size and needs. Plus, extended annual maintenance packages are available for those who are more conscious of their costs.
Are services tailored to specific pests available?
Sure thing. Depending on your residential or commercial premises, you could opt for packages specifically tailored towards getting rid of creepy crawlies. Some of these are cockroaches or termites at different price points according to how severe your infestation problem may be. Great for those looking for bang-for-the-buck solutions out there.
How long will it take for my issue to be resolved?
Pest control treatments are usually completed within a few days with one or two follow-up visits down the road for complete assurance that stubborn pests like ants and fleas. Some of these are termites have been handled according to your expectations. Of course, the timeline also depends on specific cases. So make sure to talk to a technician in order to get an estimated timeline before proceeding with treatment plans.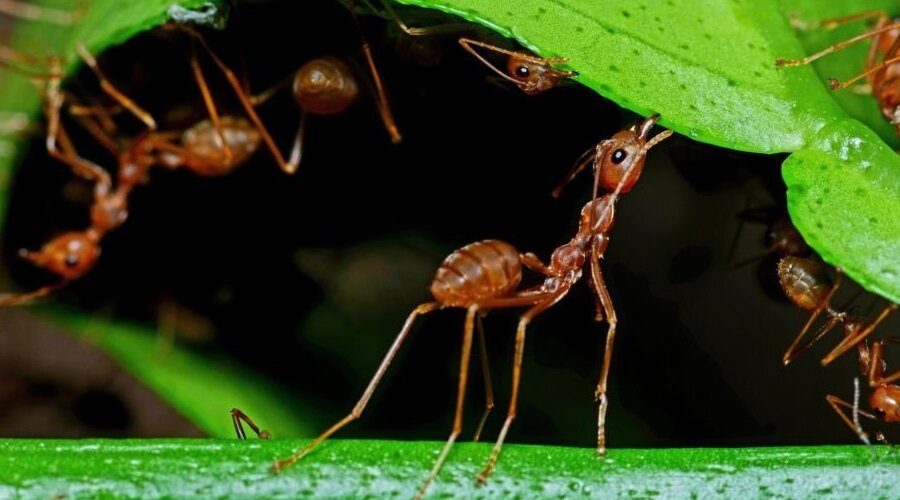 Conclusion
All in all, the cost of pest control services can range from as low as $50 or less to up to $2000 depending on what type of building you have, and the level of infestation.
That being said, there are plenty of affordable options out there tailored one-time visit treatments, monthly service plans, and extended annual packages designed to fit various budgets.
Ultimately finding a quality solution for your specific needs is key.
So always take into account factors such as the size and level of infestation before making any decisions.