Pest Control Licensing and Regulations within Western Australia
Navigating Pest Control Laws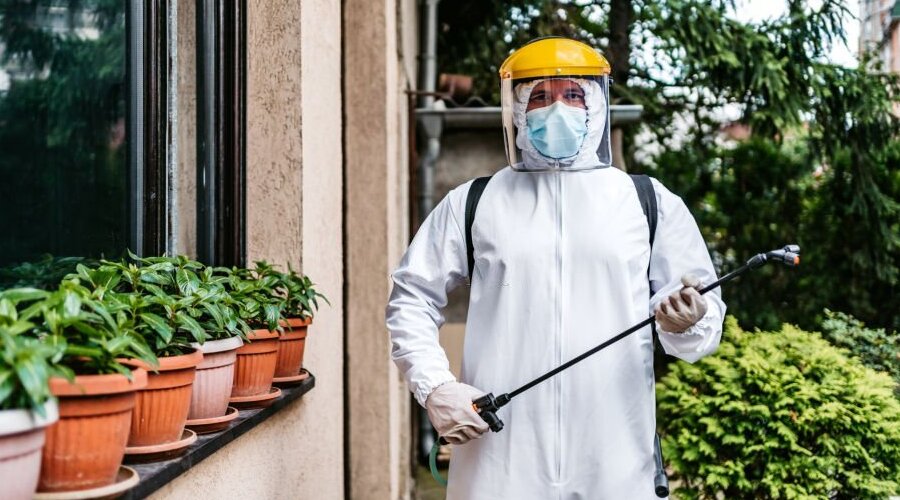 Whether you're a homeowner or a business owner, dealing with pests can be overwhelming.
From insects to rodents, vermin invasion is often too much to handle on your own.
Fortunately, there are experts out there who specialise in pest control.
Eco Pest Control Perth provides customers throughout the state with solutions for all their pest problems.
In this article, we will discuss pest control licensing and regulations in the State including the types of licences available and the application process You will also learn about penalties for non-compliance and what protections are in place for consumers and the environment.
Finally, we wrap up with some FAQs about pest control licensing and regulations.
Types of Pest Control Licenses
1. Pest Technician Licence
Any individual applying for a Pest Management Technician Licence must show proof of qualifying criteria. In addition to meeting industry-defined requirements under the WorkSafe and Occupational Safety and Health Authority, pest controllers must have attended licenced institutions and exams with passing scores in the business of pest control.
2. Fumigator Licence
Like a Pest Technician, to obtain a Fumigation Licence applicants must still complete the relevant training and examination but also operate under the Fumigants Licence Scheme. This involves taking extra sessions on safety involving sensitised materials as well as more detailed steps involved when fumigating buildings and chemical use. Upon successful completion of a practical assessment, eligible applicants can then apply to receive their licence from the Commercial and Environmental Compliance team.
3. Timber Pest Technician Licence
To become a Timber Pest Technician in Western Australia, applicants must possess both the Pest Technician Licence and Timber Pest Management (TPM) Certificate. This certification grants operators authority to identify timber pests, recommend treatments such as termite protection systems, carry out inspections, and properly use insecticides or termiticides as pest prevention. For successful authorisation under the Technicians Licensing Scheme, applicants must attend specialised TPM courses and receive passing scores from their assessment following completion of requirements.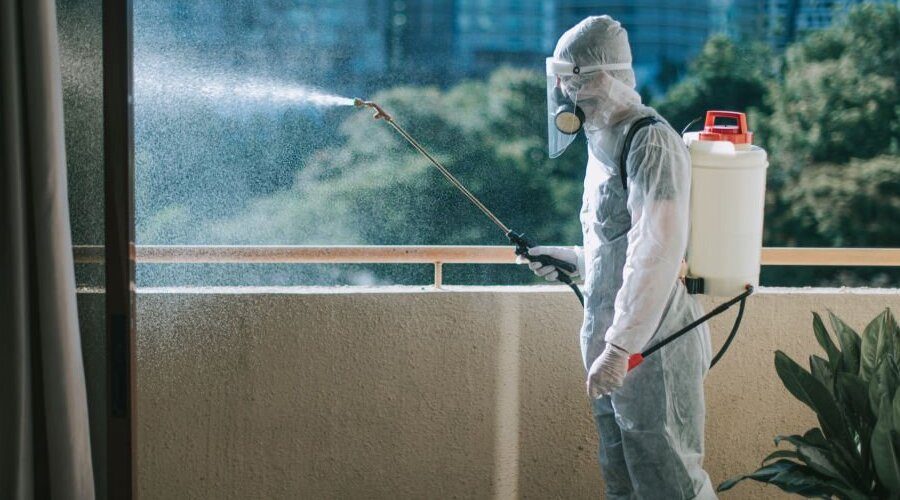 License Application Process
1. Eligibility criteria
In order to be eligible for a Pest Technician, Fumigation person, or Timber Pest Technicians licensure in Western Australia, applicants must meet certain requirements. Basic criteria suggest that being over 18 years old with a valid Working With Children Check and no unresolved criminal convictions are essential to begin the application process. In addition, applicants need to pay the appropriate fee before sending their applications off. It's either by mail or in-person submission at either of the two regional offices located in Perth and Joondalup.
2. Required documents and fees
When applying for a pest control licence, the person must provide both hard copies of documents as well as digitised files. These include signed consent and declaration paperwork which serves to represent the applicant's honesty and commitment to abiding with all rules set by the State government. Applicants should also expect to provide payment as part of their application fees which can range from several hundred dollars up to a thousand depending on the types of licences sought.
3. Training and examination
Training sessions are essential for any person seeking a Pest Control Technician Licence in Western Australia who needs to successfully complete certain modules through a certified body. Afterward, comes an exam that tests applicants' understanding of operational safety protocols such as handling pesticides in controlled spaces and proper storing/disposal practices when dealing with hazardous materials affecting people or places around the risks. Furthermore, those pursuing Fumigation licences must also attend specialised safety courses for extra protection when dealing with toxic substances like ammonia or sulfur.
License Renewal and Maintenance
1. Expiration and renewal process
All pest control licences in Western Australia are valid for two years at a time, with renewal being done after that period's expiration. The process is relatively simple and involves filling out the online application form. This is along with documentation of current qualifications achieved or held within the last 5 years. Such as certificates and proof of experience.
2. Continuing education requirements
To ensure all licenced Pest Control Technicians in Western Australia remain up-to-date on occupancy standards and safety protocols, they must attend continuing education workshops. Technicians may find these classes offered by many accredited organisations which provide refresher courses that are typically short but informative.
Non-compliant Pest Control Operators
A. Penalties and sanctions for non-compliance
Any qualified technician or business abating vermin in Western Australia who fails to adhere to regulations. These are set by the state's government may face severe penalties and punishments. This includes but is not limited to, hefty fines ranging anywhere from hundreds of dollars for firsthand infractions up to tens of thousands for repeat offences. Also, legal action taken against the perpetrator for maliciously operating without the required licencing.
B. Reporting unlicenced or non-compliant operators
The general public plays an important role in keeping all pest control experts in Western Australia accountable. This is when it comes to compliance and safety protocols by reporting any unlicensed personnel and operators that do not conform with regulations.
C. Protecting consumers and the environment
For the safety of both consumers and the environment, all pest management services in Western Australia must be conducted by licenced personnel and automatic mutual recognition. This not only eliminates potential risks for anyone around. But also limits the negative effects of property damage from improper usage of pesticides on living beings or surroundings.
FAQs
How do I get a pest control licence in Western Australia?
In order to obtain a pest management licence, applicants must meet the criteria. Also, the Commercial and Environmental Compliance team. After that, individuals must complete the required examination followed by paying applicable fees and submitting all necessary documentation.
What happens if I get caught working without a valid licensee?
Depending on severity of the case, those pest control operator who practice without proper licensure face penalties. Some of these are hefty monetary fines, suspension or revocation of their occupancy permit, or legal action taken against them. As such it's important to remain compliant with regulations in order to avoid any trouble with authorities.
Do Pest Control Technicians need any other certifications beyond a licence?
Having a valid licencing is key for working legally in Western Australia as an individual pest management technician or business owner. However, some specialised areas might require additional certificates from nationally recognised associations. This is to classify your knowledge and experience under higher standards of risk categories.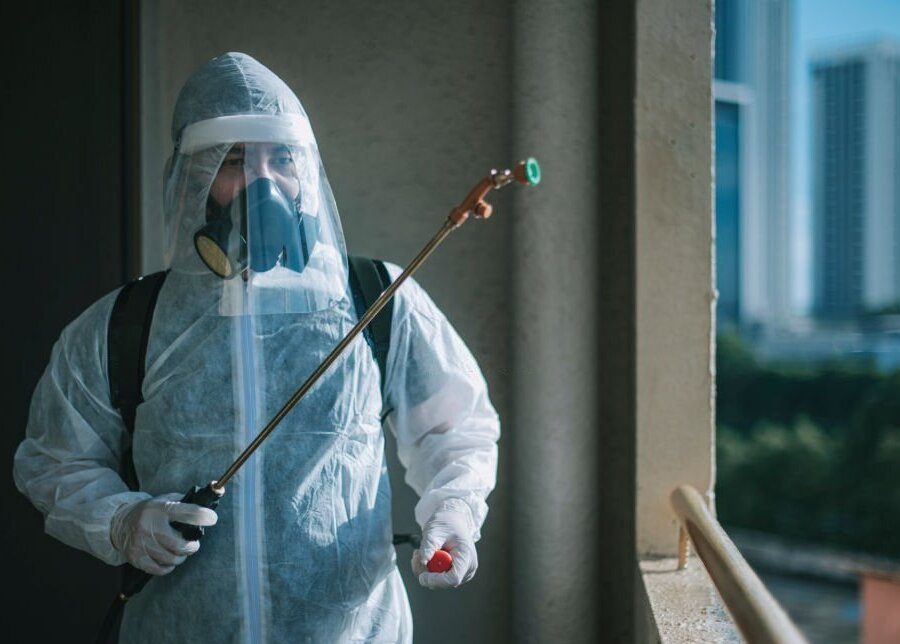 Conclusion
It's always important to verify or make sure that any pest control service you hire in Western Australia is fully licenced.
Also are compliant with all laws set by the state's government.
Not only does this keep operators accountable when it comes to safety protocols and proper handling of hazardous materials.
But also protects consumers from potential harm or health issues due to irresponsible behaviour.
As such, the next time you need a pest management technician, make sure they're properly certified with a valid licence.